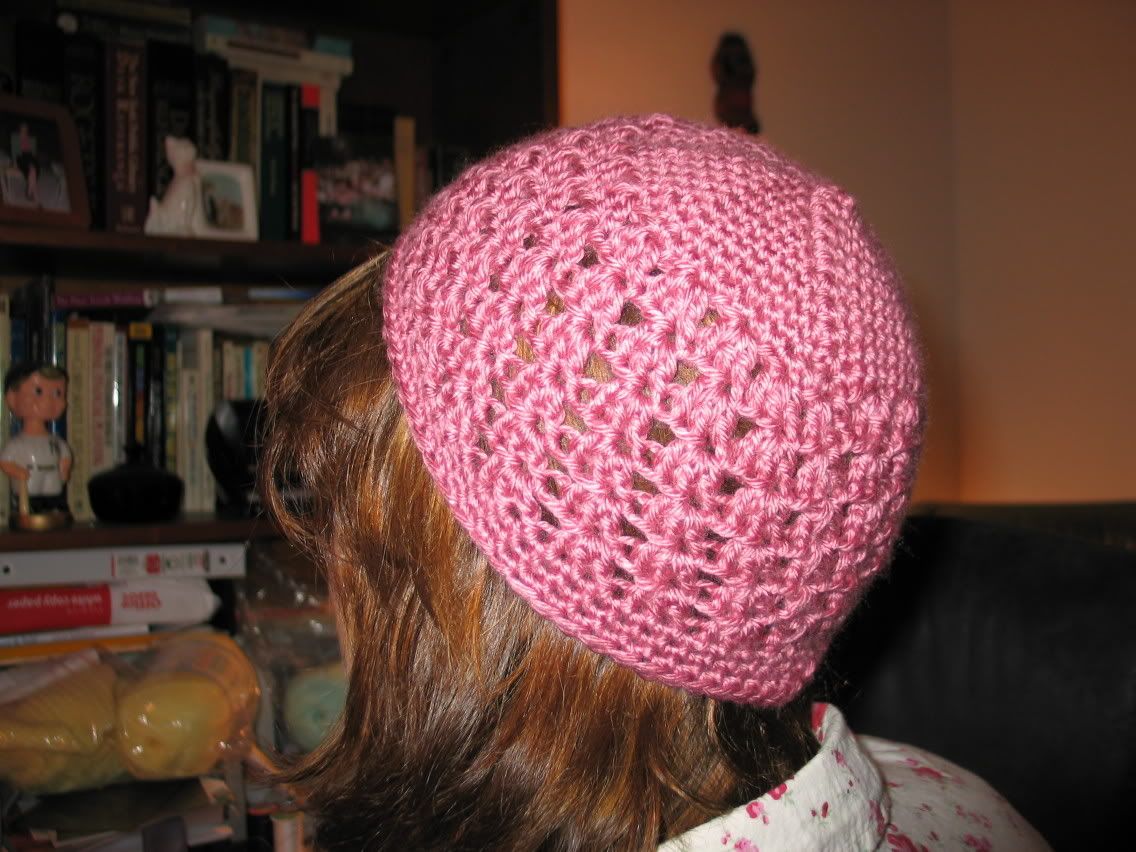 Today I found out that another on-line crochet friend has a niece who is going through chemo treatments.
I offered to crochet a cap for her, and decided on
this pattern
.
I'm really pleased with how it turned out. This was a very easy pattern and worked up very quickly. It is soft and comfortable and open enough to not be too warm for summer. I'll definitely be using this pattern again, but will keep hoping for the day that I can just make caps and forget about the chemo part! Someday soon there will be a cure.